Poisoned Pen Press

Hardcover

ISBN: 1-59058-302-9

December, 2006

$24.95

Trade paperback

ISBN: 1-59058-478-3

May, 2007

$14.95

LARGE PRINT

ISBN: 1-59058-303-6

March, 2007

$22.95

MORE PRAISE FOR TRIPLE CROSS . . .

"Just as a horse recognizes when sure hands gather the reins, from the first page of Triple Cross, I found myself on the bit and ready to go wherever Kit Ehrman led. Set in Louisville as Derby excitement builds ... the mystery unfolds with a clocker's precision while deftly capturing the city, the track, and its thoroughbred stars."

~Robbee Huseth, bookseller

"Ehrman's best mystery novel yet. The plot is gripping, words seem to flow off the page and into your imagination . . ."

~The Strand Magazine

"Ehrman dishes up the delectable young sleuth Steve Cline in an action-packed mystery [where] he also faces his own issues about life, love and temptation -- put your betting money on another Ehrman winner."

~In & Around Horse Country

"The story progresses with the customary flavor of previous novels, excellent descriptions of caring for horses and the racing world especially the flavor of Derby fever . . . another great read, right down to the finish line."~Midwest Book Review

" . . . well-told and well-plotted, providing the reader with thrills aplenty in the buildup to the Kentucky Derby."

~Louisville Courier-Journal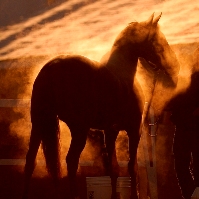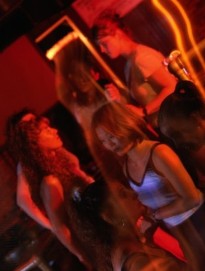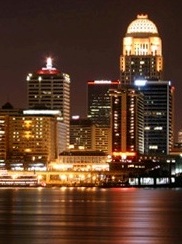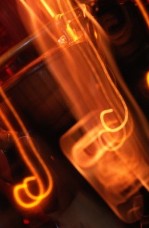 K i t   E h r m a n . . .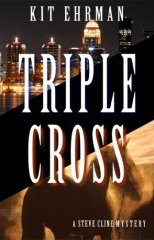 TRIPLE CROSS

FUN STUFF . . .

TAKE THE TOUR . . .

Site content copyrighted 2006/2013 by Kit Ehrman.  
top of page
Louisville Skyline photo by Fleur-Design.net

I moved past Ruskie's doorway, slid onto the tack trunk, and rested my back against the wall. Planting my boot on the lid, I draped my arm over my knee and watched a group of men stroll around the corner of Barn 43. Journalists. One of them lifted his camera, and the shutter whirred when he focused on Paige and clicked off a string of shots as she stood in the alley with the sunlight warming her shoulders.

Rudi paused outside Gone Wild's stall and spoke to Gannon. I leaned my head against the stall front and closed my eyes, listened to the soft murmur of their voices while a jet roared overhead and the faint call of the race drifted from the grandstand.

The Derby barns were located in an isolated area tucked away in the southwest corner of the backside. Good for security and intelligent as far as avoiding the inevitable equine pathogens that cropped up from time to time. Since most of the horses in the Derby barns wouldn't run until next weekend, activity in our area stalled in the afternoons.

                          Derby Barn

Click
here
for a larger image.