Poisoned Pen Press

Hardcover

ISBN: 1-59058-302-9

December, 2006

$24.95

Trade paperback

ISBN: 1-59058-478-3

May, 2007

$14.95

LARGE PRINT

ISBN: 1-59058-303-6

March, 2007

$22.95

MORE PRAISE FOR TRIPLE CROSS . . .

"Just as a horse recognizes when sure hands gather the reins, from the first page of Triple Cross, I found myself on the bit and ready to go wherever Kit Ehrman led. Set in Louisville as Derby excitement builds ... the mystery unfolds with a clocker's precision while deftly capturing the city, the track, and its thoroughbred stars."

~Robbee Huseth, bookseller

"Ehrman's best mystery novel yet. The plot is gripping, words seem to flow off the page and into your imagination . . ."

~The Strand Magazine

"Ehrman dishes up the delectable young sleuth Steve Cline in an action-packed mystery [where] he also faces his own issues about life, love and temptation -- put your betting money on another Ehrman winner."

~In & Around Horse Country

"The story progresses with the customary flavor of previous novels, excellent descriptions of caring for horses and the racing world especially the flavor of Derby fever . . . another great read, right down to the finish line."~Midwest Book Review

" . . . well-told and well-plotted, providing the reader with thrills aplenty in the buildup to the Kentucky Derby."

~Louisville Courier-Journal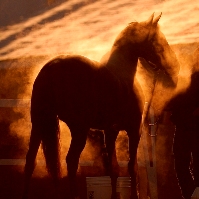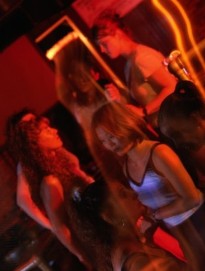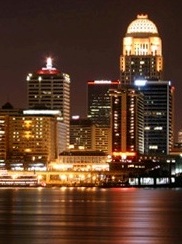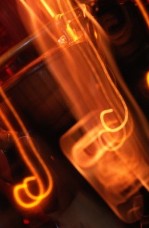 K i t   E h r m a n . . .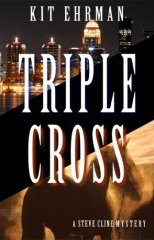 TRIPLE CROSS

FUN STUFF . . .

TAKE THE TOUR . . .

Site content copyrighted 2006/2013 by Kit Ehrman.  
top of page
Louisville Skyline photo by Fleur-Design.net

"Yeah, yeah. Right. The farm's essentially bankrupt. Sturgill, Sr. should have kept it under his thumb because the financials have been in a downward spiral ever since junior took over seven-years ago. Excessive spending, poor investments, piggybacking loans, and rotten management practices. I figure the banks will begin foreclosures within the next six months."

I shifted my position to take advantage of a wedge of shade cast by the trailer's thin metal shell. The sun glinted off the bronze statue and shimmered among the silvery leaves of a nearby hedge. A sea of crimson tulips cupped the sunlight and glowed as if lit from within. "You'd never guess it to look at the place."

"Well, believe it. There are gaping cracks in the foundation that won't easily be remedied."

"Unless Dad steps in and smoothes things over."

Kenneth grunted, then recounted the Sturgill family's numerous brushes with the law and seemed particularly amused by Paige's antics. "Rich girl's wild side. Jesus, the media loves that crap"