Poisoned Pen Press

Hardcover

ISBN: 1-59058-302-9

December, 2006

$24.95

Trade paperback

ISBN: 1-59058-478-3

May, 2007

$14.95

LARGE PRINT

ISBN: 1-59058-303-6

March, 2007

$22.95

MORE PRAISE FOR TRIPLE CROSS . . .

"Just as a horse recognizes when sure hands gather the reins, from the first page of Triple Cross, I found myself on the bit and ready to go wherever Kit Ehrman led. Set in Louisville as Derby excitement builds ... the mystery unfolds with a clocker's precision while deftly capturing the city, the track, and its thoroughbred stars."

~Robbee Huseth, bookseller

"Ehrman's best mystery novel yet. The plot is gripping, words seem to flow off the page and into your imagination . . ."

~The Strand Magazine

"Ehrman dishes up the delectable young sleuth Steve Cline in an action-packed mystery [where] he also faces his own issues about life, love and temptation -- put your betting money on another Ehrman winner."

~In & Around Horse Country

"The story progresses with the customary flavor of previous novels, excellent descriptions of caring for horses and the racing world especially the flavor of Derby fever . . . another great read, right down to the finish line."~Midwest Book Review

" . . . well-told and well-plotted, providing the reader with thrills aplenty in the buildup to the Kentucky Derby."

~Louisville Courier-Journal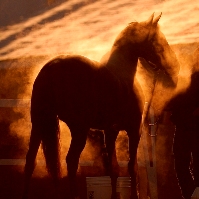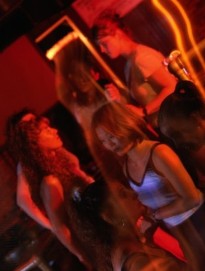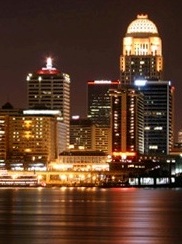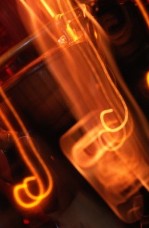 K i t   E h r m a n . . .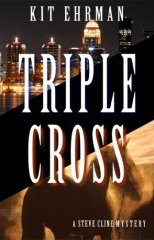 TRIPLE CROSS

FUN STUFF . . .

TAKE THE TOUR . . .

Site content copyrighted 2006/2013 by Kit Ehrman.  
top of page
Louisville Skyline photo by Fleur-Design.net

I frowned as I climbed a flight of steps rising from the sidewalk and passed between decorative wrought iron gates. From the way Kessler had talked, I hadn't expected to run into them.

The sharp odor of fresh mulch and damp soil hung in the air as I stepped onto the front porch. I fished out my keys and was sorting through them when the door opened. Ricardo, one of the owners, greeted me while Kessler and Utley and a woman I assumed to be his wife entered the foyer. Utley was talking. Something to do with architecture.

"Evening, Ricardo," I said.

"Steve." He glanced at my jeans and said, "Are you here to use the room?"

I smiled, realizing his assumption had been a logical one. Both Kessler and Utley were exquisitely turned out, wearing elegant pinstripe suits and silk ties. A diamond cufflink flashed at Utley's wrist when he rubbed his chin. His face looked moist and smooth and as hairless as a baby's butt, and if I wasn't mistaken, clear varnish coated his manicured fingernails.

God help me if I ever did that.

"Yep," I said, answering Ricardo's question. "For a couple hours."