Poisoned Pen Press

Hardcover

ISBN: 1-59058-302-9

December, 2006

$24.95

Trade paperback

ISBN: 1-59058-478-3

May, 2007

$14.95

LARGE PRINT

ISBN: 1-59058-303-6

March, 2007

$22.95

MORE PRAISE FOR TRIPLE CROSS . . .

"Just as a horse recognizes when sure hands gather the reins, from the first page of Triple Cross, I found myself on the bit and ready to go wherever Kit Ehrman led. Set in Louisville as Derby excitement builds ... the mystery unfolds with a clocker's precision while deftly capturing the city, the track, and its thoroughbred stars."

~Robbee Huseth, bookseller

"Ehrman's best mystery novel yet. The plot is gripping, words seem to flow off the page and into your imagination . . ."

~The Strand Magazine

"Ehrman dishes up the delectable young sleuth Steve Cline in an action-packed mystery [where] he also faces his own issues about life, love and temptation -- put your betting money on another Ehrman winner."

~In & Around Horse Country

"The story progresses with the customary flavor of previous novels, excellent descriptions of caring for horses and the racing world especially the flavor of Derby fever . . . another great read, right down to the finish line."~Midwest Book Review

" . . . well-told and well-plotted, providing the reader with thrills aplenty in the buildup to the Kentucky Derby."

~Louisville Courier-Journal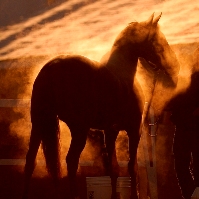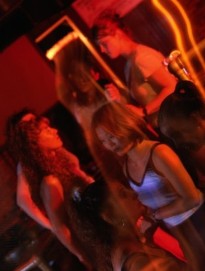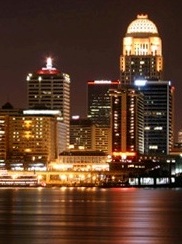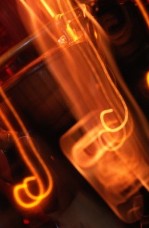 K i t   E h r m a n . . .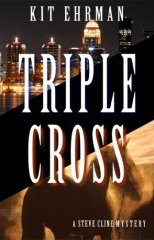 TRIPLE CROSS

FUN STUFF . . .

TAKE THE TOUR . . .

Site content copyrighted 2006/2013 by Kit Ehrman.  
top of page
Louisville Skyline photo by Fleur-Design.net

After a moment, she pushed off the railing, and we strolled to the east side of the plaza and followed a flight of steps to a lower level. Water cascaded down a terraced wall on our right and filled a reflecting pool dotted with steppingstones.

"Hey," Corey said, and the sound of her voice was snatched from the air by the thunderous pummeling of water on stone. "Check it out," she yelled.

She toed the first stone to make sure it was well seated; then she gracefully lifted her arms and started across with the water rushing past her right shoulder. I stepped after her with a great deal less theatrics, feeling the slick stones beneath my sneakers' tread and a cold spray coating my face. Midway down the path, the pounding roar grew louder, and the pungent odor of wet granite filled my head. I stretched my arm toward the waterfall and extended my fingers. As the mist dampened the sleeve of my jacket and formed miniature globes of water on the fine hair covering the back of my hand, a sudden temporal shift caused me to catch my breath. For a brief second, a hot summer sun beat down on my bare arm as a peal of laughter echoed in my ears.

I closed my eyes as a long-forgotten memory flashed in my mind--the feel of my father's strong grip as he snatched me under my arms and swooped me off my feet, a vision of my Keds swinging in a blazing red arc beneath a crystalline sky, the brilliant white laces suspended at the apex. A moment frozen in time. I remembered his clear baritone voice teasing me as I threw back my head and laughed.

I swallowed.

Thinking back, I must have been four or five, which put my brother at twelve. Maybe thirteen. He'd sprinted across the stones while Sherry watched from the sidelines. Eager to imitate him, I followed. But when I hesitated halfway across, my father snuck up behind me and lifted me in a spinning arc above his head. Then he swung me back around and trapped my legs against his thigh as he lowered my head toward the shimmering pool. I had squealed in delight and kicked my feet and dive-bombed my hands into the sparkling water to snatch coins from the slimy bottom.