I paused at the end of the hall and looked through the one-way glass in the door that opens into the lobby. A lone man sat in one of the chairs with his elbows on his knees and his head bowed. When I recognized him, all of the emotions that I'd managed to bottled up and smother under a layer of cold reasoning rose to the surface and threatened to loosen any semblance of control I'd managed to latch onto.

I swallowed and blinked to focus my eyes, and when I opened the door, Kessler stood and turned toward me.

He hesitated, then stepped forward and put his arm around my shoulders. "You okay?"

I nodded because I didn't trust my voice. This man, who'd been a complete stranger as little as three weeks ago, meant more to me than I could possibly imagine.

Kessler led me toward the exit. "Where do you want to go?"

"Home. I need to take a shower and change, then I want to go back to the track."

"Why?"

If I didn't go now, and face what had happened head on, the odds were good that I never would. "Because I need to."

Kessler ushered me through the double doors, and I paused on the sidewalk and squinted against the sun that warmed my skin and shone brightly in a cloudless sky. The air was so clean and still, even the sounds of birds and sporadic voices and traffic noise carried clear and true, and I was momentarily startled to see that life had proceeded uninterrupted and uncaring after the horror of last night.

Hardcover

ISBN:  1-59058-089-3

$24.95

Trade Paperback

ISBN: 1-59058-292-6

$14.59

LARGE PRINT

ISBN:  1-59058-090-7

$22.95

MORE REVIEWS

"From the labor-intensive work in the oppressive heat of a Maryland summer to the cockroach-infested living quarters of the help, Ehrman creates an authentic and vivid picture of the reality behind the glamour of the races. In this chilling sequel from Ehrman, with its sensitively drawn characters and enchanting horses with unique personalities, this is sure to be a contender for the winner's circle."

~Publishers Weekly

"Ehrman's second horse whodunit . . . [with] his exceedingly likable hero . . . finishes in the money."

~Kirkus

"Ehrman is excellent at establishing a lingering sense of dread.  One can almost smell the miasma of ruined dreams and sweaty despair."

~Mystery Ink

"Horses are in his [Steve's] blood, and DEAD MAN'S TOUCH is a necessary transition to what should be a lengthy and popular series." 

~The Drood Review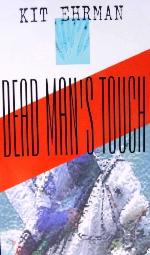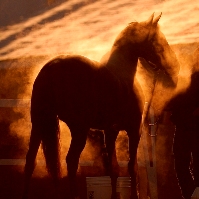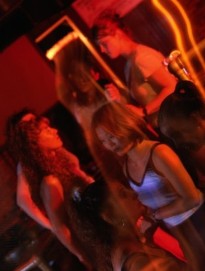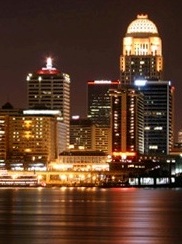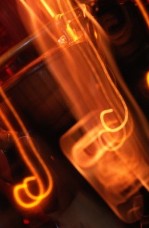 K i t   E h r m a n . . .

Site content copyrighted 2006/2013 by Kit Ehrman.  
top of page
Louisville Skyline photo by Fleur-Design.net