Poisoned Pen Press

Hardcover

ISBN: 1-59058-302-9

December, 2006

$24.95

Trade paperback

ISBN: 1-59058-478-3

May, 2007

$14.95

LARGE PRINT

ISBN: 1-59058-303-6

March, 2007

$22.95

MORE PRAISE FOR TRIPLE CROSS . . .

"Just as a horse recognizes when sure hands gather the reins, from the first page of Triple Cross, I found myself on the bit and ready to go wherever Kit Ehrman led. Set in Louisville as Derby excitement builds ... the mystery unfolds with a clocker's precision while deftly capturing the city, the track, and its thoroughbred stars."

~Robbee Huseth, bookseller

"Ehrman's best mystery novel yet. The plot is gripping, words seem to flow off the page and into your imagination . . ."

~The Strand Magazine

"Ehrman dishes up the delectable young sleuth Steve Cline in an action-packed mystery [where] he also faces his own issues about life, love and temptation -- put your betting money on another Ehrman winner."

~In & Around Horse Country

"The story progresses with the customary flavor of previous novels, excellent descriptions of caring for horses and the racing world especially the flavor of Derby fever . . . another great read, right down to the finish line."~Midwest Book Review

" . . . well-told and well-plotted, providing the reader with thrills aplenty in the buildup to the Kentucky Derby."

~Louisville Courier-Journal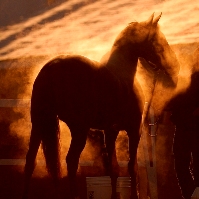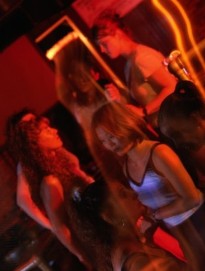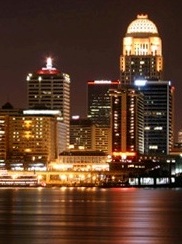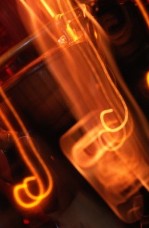 K i t   E h r m a n . . .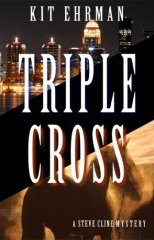 TRIPLE CROSS

FUN STUFF . . .

TAKE THE TOUR . . .

Site content copyrighted 2006/2013 by Kit Ehrman.  
top of page
Louisville Skyline photo by Fleur-Design.net

After we returned to Barn 41 and untacked Storm, I held him in the alley while Jay bathed him. The colt canted his head and fiddled with the chain on the lead, sucking the brass links into his mouth. He ground his teeth on the metal, then flipped his head in annoyance, like it was someone else's fault that he'd gotten them in there in the first place.

Jay slopped a sponge full of Vetrolin brace across Storm's back, and a lacy curtain of sudsy water flowed down the colt's barrel and streamed off his midline. The mixed aromas, a stirring blend of mint and horse, filled my head. There was nothing glamorous about working on the backside, but being around these magnificent animals was certainly in my blood. I couldn't imagine trading these sights and smells and the physical labor for the flicker of a computer screen, the acrid odor of a photocopier's toner, and an ergonomic chair. Not for one minute, even if it meant living near the poverty line for a while longer.