Hardcover

ISBN: 1-59058-302-9

December, 2006

$24.95

Trade paperback

ISBN: 1-59058-478-3

May, 2007

$14.95

LARGE PRINT

ISBN: 1-59058-303-6

March, 2007

$22.95

MORE PRAISE FOR TRIPLE CROSS . . .

"Just as a horse recognizes when sure hands gather the reins, from the first page of Triple Cross, I found myself on the bit and ready to go wherever Kit Ehrman led. Set in Louisville as Derby excitement builds ... the mystery unfolds with a clocker's precision while deftly capturing the city, the track, and its thoroughbred stars."

~Robbee Huseth, bookseller

"Ehrman's best mystery novel yet. The plot is gripping, words seem to flow off the page and into your imagination . . ."

~The Strand Magazine

"Ehrman dishes up the delectable young sleuth Steve Cline in an action-packed mystery [where] he also faces his own issues about life, love and temptation -- put your betting money on another Ehrman winner."

~In & Around Horse Country

"The story progresses with the customary flavor of previous novels, excellent descriptions of caring for horses and the racing world especially the flavor of Derby fever . . . another great read, right down to the finish line."~Midwest Book Review

" . . . well-told and well-plotted, providing the reader with thrills aplenty in the buildup to the Kentucky Derby."

~Louisville Courier-Journal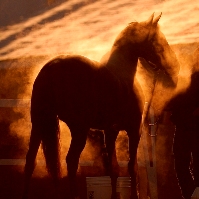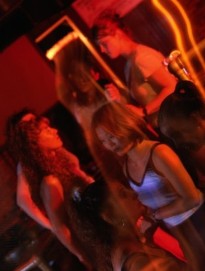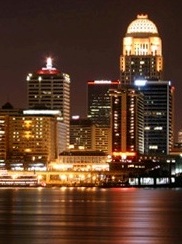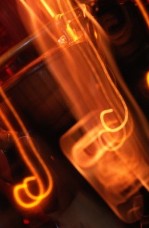 K i t   E h r m a n . . .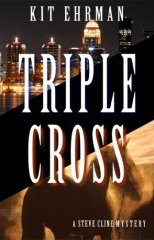 TRIPLE CROSS

FUN STUFF . . .

TAKE THE TOUR . . .

Site content copyrighted 2006/2013 by Kit Ehrman.  
top of page
Louisville Skyline photo by Fleur-Design.net

Gallant Storm, my father's Derby runner, edged closer as I led him down the shedrow in barn four, one of Churchill's receiving barns. He leaned against me, and I could feel the sweep of his massive shoulder as he strode over the loam and sawdust path. I nudged him off, knowing he would inch back given half the chance. He was a big rangy colt. A dapple gray with a long back and razor sharp withers that topped out just shy of seventeen hands or, in layman's terms, sixty-eight inches.

Storm had done a great deal in his short life, but nothing could have prepared him for the degree of excitement that permeated the backside. It seemed to vibrate in the air around us like a summertime mirage. And it jacked up the day's tempo and resonated in the voices that carried between barns.

Like any horse, he focused on his handler's emotions in an effort to gauge his surroundings. So I kept my shoulders relaxed, my grip on the leather shank firm but elastic, giving to the rhythmic sway of his head as if I were grasping a set of reins instead of his lead. I needed to keep him calm and under control. A bump or bruise today could ruin his chances on the first Saturday in May. A catastrophic injury could end his career. Or his life.