Poisoned Pen Press

Hardcover

ISBN: 1-59058-302-9

December, 2006

$24.95

Trade paperback

ISBN: 1-59058-478-3

May, 2007

$14.95

LARGE PRINT

ISBN: 1-59058-303-6

March, 2007

$22.95

MORE PRAISE FOR TRIPLE CROSS . . .

"Just as a horse recognizes when sure hands gather the reins, from the first page of Triple Cross, I found myself on the bit and ready to go wherever Kit Ehrman led. Set in Louisville as Derby excitement builds ... the mystery unfolds with a clocker's precision while deftly capturing the city, the track, and its thoroughbred stars."

~Robbee Huseth, bookseller

"Ehrman's best mystery novel yet. The plot is gripping, words seem to flow off the page and into your imagination . . ."

~The Strand Magazine

"Ehrman dishes up the delectable young sleuth Steve Cline in an action-packed mystery [where] he also faces his own issues about life, love and temptation -- put your betting money on another Ehrman winner."

~In & Around Horse Country

"The story progresses with the customary flavor of previous novels, excellent descriptions of caring for horses and the racing world especially the flavor of Derby fever . . . another great read, right down to the finish line."~Midwest Book Review

" . . . well-told and well-plotted, providing the reader with thrills aplenty in the buildup to the Kentucky Derby."

~Louisville Courier-Journal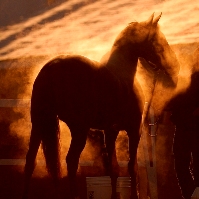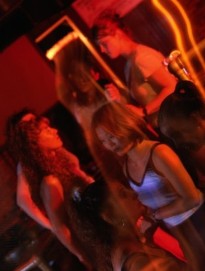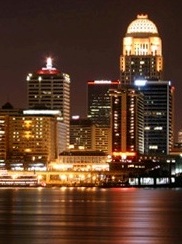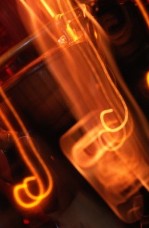 K i t   E h r m a n . . .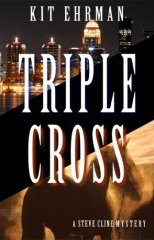 TRIPLE CROSS

FUN STUFF . . .

TAKE THE TOUR . . .

Site content copyrighted 2006/2013 by Kit Ehrman.  
top of page
Louisville Skyline photo by Fleur-Design.net

The Belle of Louisville and her sister ship were moored bow to stern in their berths as the muddy waters of the Ohio slid past. Seconds earlier, the bottom tip of the sun had slipped beneath the edge of the world, turning the Ohio into a wide ribbon of molten lava. The bridges that spanned the river glowed orange, and their steel trusses resembled brittle papier-mâché skeletons that, given another second or two, would dissolve into the shimmering water. In the east, a full moon hung over the river, its face a pink disc against an azure sky.

I stood there and listened to the sound of a distant speedboat. The engine's high-pitched whine toyed with the drone of traffic on I-64. I walked south to Jefferson, caught the number seventeen bus, and headed east. Half an hour later, when I found Nicole's house in a quiet residential area, the sky had darkened to an indigo blue, and the moon glowed brilliantly in the sky.